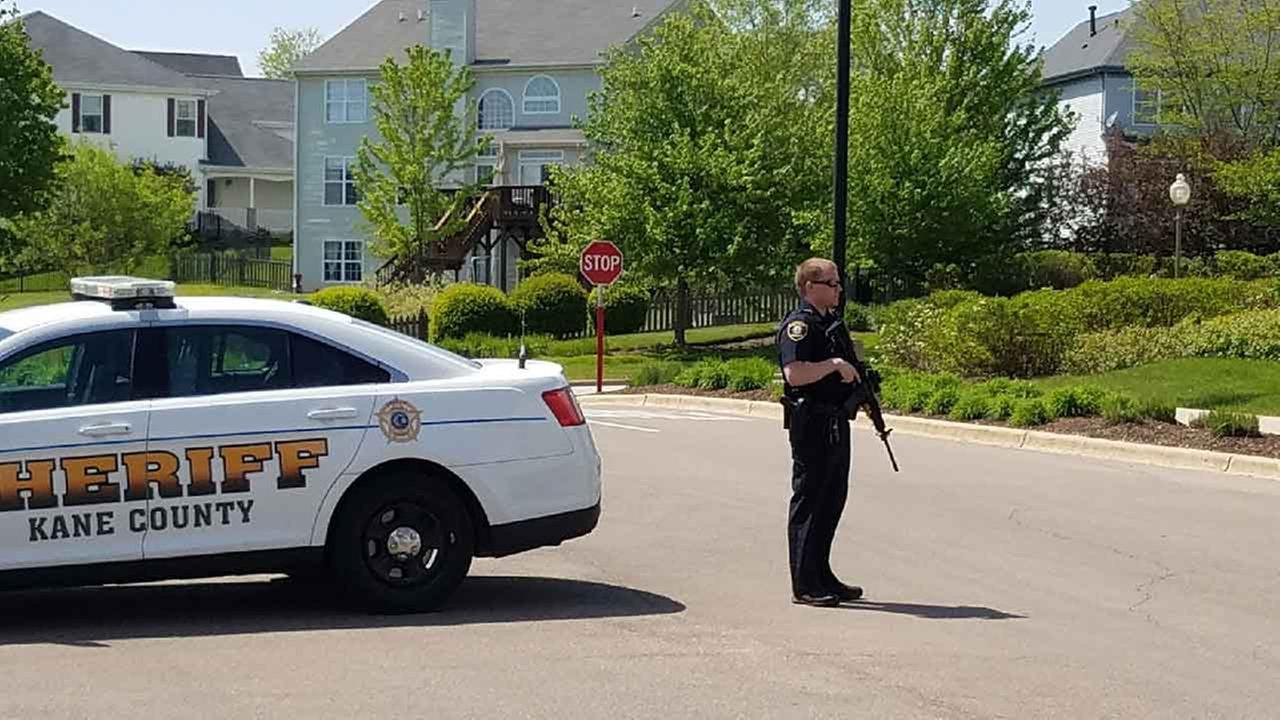 Two employees on the hospital's nursing staff were taken hostage inside a room in the emergency room area, authorities said.
The inmate held the employee in a room near the hospital's emergency ward for several hours, according to the Chicago Tribune.
He had been in custody at Kane County Jail since April 11 after being charged with stealing a vehicle from the Elgin Police Department.
More news: Islamic State group claims attack on Pakistan lawmaker
The female hostage was "extremely emotional and upset" following the shooting, but appeared to be physically OK, Gengler said.
The emergency room was closed but other patients were not evacuated during the incident.
The incident started about 12:30 p.m., according to a statement from the city of Geneva, and ended about 5 p.m. The hostage, a nurse, apparently was not injured, he said. Gengler said one officer shot and killed the inmate, whom he identified as 21-year-old Tywon Salters. At about 4 p.m., Salters was killed when SWAT officers moved into that room after negotiators were unable to get him out, said Lt. Patrick Gengler, of the Kane County Sheriff's Office.
More news: 3 measles cases in Crow Wing County bring Minnesota total to 54
Authorities say a jail inmate being treated at a hospital outside Chicago is holding an employee hostage after taking a gun from a correctional officer.
The prisoner was transferred to the hospital on Monday, but Mr Gengler said he could not release details as to why he was hospitalised at this stage.
Negotiations broke down and the SWAT team broke into the room where the man was and fatally shot him, police said.
More news: Miley Cyrus releases new single, "Malibu"
Lt Gengler said there have been no reports of injuries.