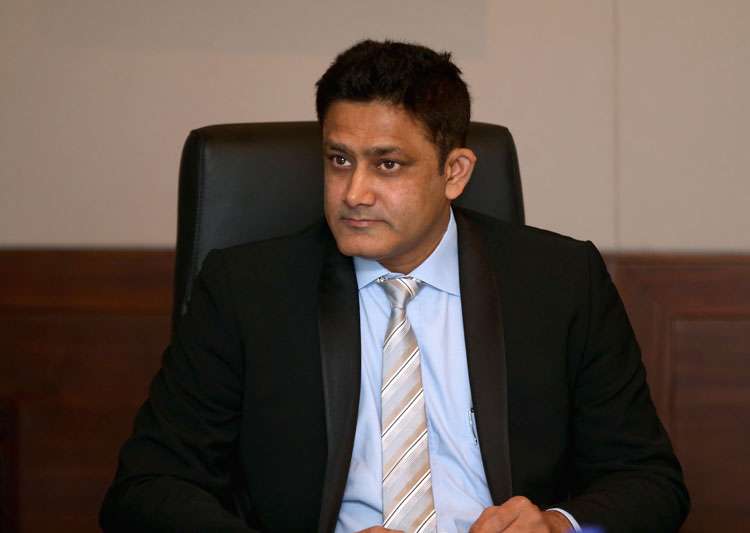 "The relation between India and Pakistan can be cordial only after Pakistan stops sponsoring cross border terrorism", Goel had told reporters on the sidelines of the announcement of National Youth Awards.
Sports Minister Vijay Goel on Monday ruled out a bilateral cricket series with Pakistan.
India and Pakistan, however, will play each other in the ICCChampions Trophy in United Kingdom next month.
More news: Arkansas beats Mississippi State 9-2 at SEC Tournament
"Terrorism and sports can not go hand in hand", remained the statement from Goel.
The PCB has already sent a legal notice to BCCI claiming damages in tune of United States dollars 60 million (Rs 387 crore approx) for allegedly not honouring the MoU that had stated five bilateral series in the cycle between 2015-2023.
According to a report by espncricinfo, BCCI acting secretary Amitabh Choudhary will represent the Indian side in the meeting with PCB's chairman Shaharyar Khan and/or the Pakistan board's legal representatives.
More news: Greece Fails to Reach a Deal Over Fresh Bailout Funds
It needs to be seen what remains the outcome from Monday's meeting in Dubai. Due to the rising issues between coach and cricketing body, the latter made a decision to open up applications for the post of the coach of the national side.
'If both the boards fail to reach at any conclusion then a second round of negotiation will be held in the presence of the ICC chief executive officer Dave Richardson on another date.
PTI had earlier quoted a source as saying that the two cricketing bodies have chose to hold talks to figure out a solution.
More news: Egypt: Gunmen attack Coptic Christians, at least 23 dead
"India didn't play any match with Pakistan despite the agreement". A top BCCI official said, We have contacted Sehwag during the IPL and asked him to consider applying for the job of India coach. The then Prime Minister Manmohan Singh had said, "Cricket has become a uniting factor and I think one thing which we can agree is that the sporting links between our two countries should be normalised as early as possible".