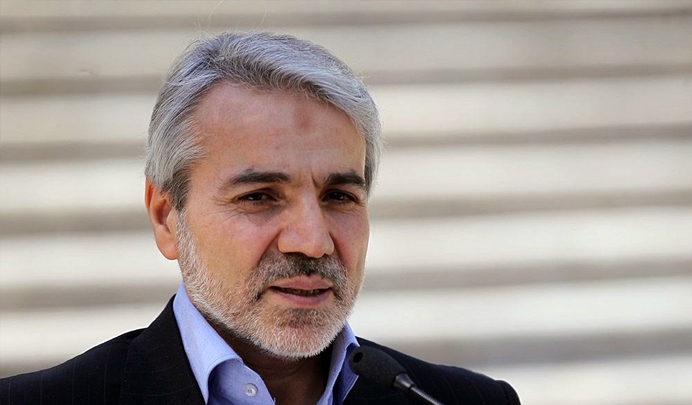 If the USA designates Iran's Revolutionary Guards as a terrorist organization-as reports state President Trump is likely to do-it would be a "strategic mistake", according to Iran's foreign ministry.
"The Guards are the defender of the nation", government spokesman Mohammad Bagher Nobakht told reporters.
USA media reports indicate President Donald Trump may designate the Guards as a terrorist organization as part of a larger strategy to increase pressure on Iran over its nuclear program. The U.S. government has sanctioned individuals and entities with ties to the Guard in the past, including a special forces unit in 2007.
Iranian officials vowed last week to strike USA forces and bases in the region if the Trump administration moves forward with extending a terror designation to the IRGC.
More news: EasyJet plc (EZJ) Receives "Hold" Rating from Investec
Iran's Foreign Ministry spokesperson Bahram Qassemi said on Monday that if the USA follows through with this "strategic mistake", then "Iran's response will be firm, decisive, and crushing and the U.S. should accept its consequences", according to Iran's Tasnim News.
Ali Akbar Velayati, a top Iranian offical, appeared to suggest military options were being considered.
The IRGC commander pointed out that diplomatic discourse is distinct from the discourse of defense forces, but their contents and orientations are the same.
"If American officials make such a strategic mistake, the Islamic republic of Iran will definitely take a reciprocal action".
More news: Star Wars: The Last Jedi tickets: Has Fandango crashed?
He added that the U.S. approaches have frustrated people across the world, saying, "It is time to teach the USA new lessons". Such a step would stop short of pulling out of the agreement, leaving that decision to Congress.
Top lawmakers and insiders who spoke to the Free Beacon about the growing uncertainty over how best to hold Iran accountable for its terror activities expressed frustration over what they view as the administration's inability to follow through with its foreign policy promises, particularly as they relate to Iran, which has increasingly targeted US forces with military action. "It is time to teach them a new lesson".
"It seems the Trump administration only understands swear words, and needs some shocks to understand the new meaning of power in the world", Jazayeri said.
Elsewhere, Major General Jafari had asserted that Iran plans to resolve regional problems somewhere other than the negotiation table as nothing remains to be said nor anyone to negotiate with.
More news: Burbank Center survives, but fire destroys historic Fountaingrove barn