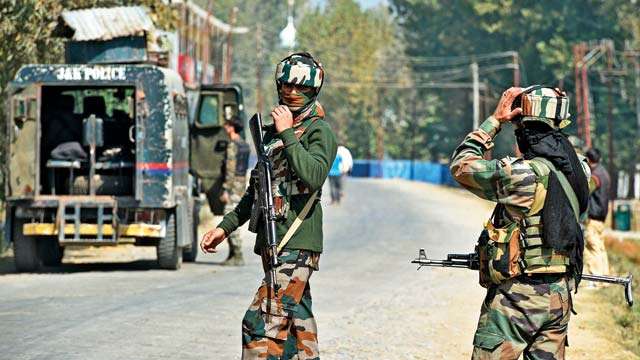 The fierce gun battle started this morning after security forces received specific intelligence inputs about the presence of terrorists in the Litter village of Pulwama.
After information that he was at his hideout at Litter, police and its special operation group team cordoned off the area, police said. Earlier on Monday, three Hizb-ul-Mujahideen terrorists were killed in a gunbattle with security forces in Jammu and Kashmir's Shopian district. "The militants continued firing on the vehicle after it overturned", the officer said.
A college dropout, Waseem Shah, was a resident of Heff-Shrimal in Shopian district.
More news: Hurricane Ophelia strengthens to Category 2 storm, NHC says
"The militants were asked to surrender but they turned down the offer and fired on the search party, which was retaliated".
Shah, who was needed in different related cases of terrorism, was massacred alongside Nisar, another neighbourhood kid who had joined the terrorist group in May 2017.
As news of the militants' death spread, people from adjoining villages gathered in large numbers and pelted stones at security forces.
More news: France Book Russia Spot With Belarus Win
Meanwhile, militants in the evening attacked a police vehicle at Damhal Hanjipora in south Kashmir's Kulgam district.
The security forces had to fire at the violent crowd that had assembled following the call from the mosque. One of the critically injured Gulzar Ahmad Mir was rushed to the SMHS Hospital in Srinagar but he succumbed to his injuries.
A police spokesman said the policemen were returning to Kulgam after dropping PDP MLA Abdul Majid Padder at his residence in Noorabal in Damhal Hanjipora when militants attacked their vehicle at Nadimarg morh in Kulgam in the evening. However, no arrests were reported.
More news: USA pulls out of United Nations cultural body, cites 'anti-Israel' bias