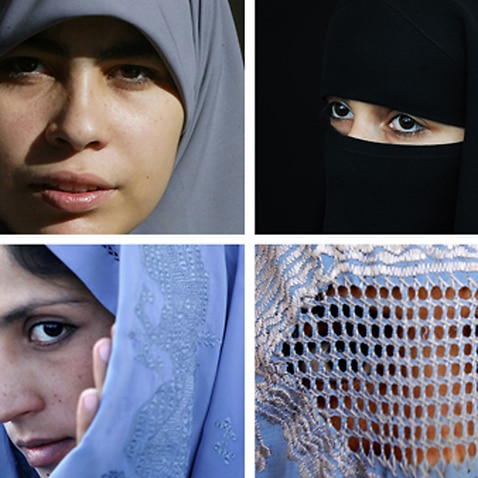 (CNN) - Khawlah Noman was walking to her Toronto school when a man suddenly appeared behind her and cut her hijab, police said.
According to CBC News, Khawlah Noman, who attends the Pauline Johnson Junior Public School, said she "felt the man behind her" so she turned around to see what was up.
Toronto Police say they are seeking a suspect after an assault against a child this morning, where a man approached a girl and cut her hijab from her head with a pair of scissors. She felt someone behind her pull the hood of her winter jacket down and when she turned around and the man ran off. Khawlah and her brother made a decision to cross the road and walk with a bigger group of people.
At that moment, less than 10 minutes after the first assault, the same man suddenly returned.
When her attacker pulled her hood down, she said he cut her hijab from the bottom up.
More news: Ryan: Reported '****hole' comment by Trump 'very unfortunate, unhelpful'
"We don't know what motivated the attack", Toronto police Constable David Hopkinson said initially but authorities later said the incident is being investigated as a hate crime.
Toronto police say he's described as Asian in his 20's about 5 foot 8 to 6 feet tall with a moustache and glasses. "I'm so proud to be a Canadian".
Mayor John Tory said he was "shocked and appalled" by the incident, stating, "No child should ever be afraid walking to school in Toronto because of what they are wearing".
Khawlah, who was wearing a white hijab loaned from a friend, said her own light blue hijab that she had been wearing earlier in the day had been left with a cut that was about 30 centimetres long.
After the attack, Noman told local reporters that she was scared to walk to school. "We must stand firm in our support of this young girl who was assaulted simply for wearing a hijab". I didn't feel comfortable about what was going on, ' she said.
More news: Man wanted in Reidsville bank robbery considered armed and risky
"Everyone in our province has the right to worship and dress however they choose", she said. "I don't know why he did that, but it's just not Canada". "For something to happen to one of our kids here, it's all the more piercing in the heart".
"A day of action will express our recommitment to fight Islamaphobia, and become a rallying call", he said.
"This is a cowardly act of hatred". There has been a surge in Islamophobic attacks in the country and mosques have been targeted.
Prime Minister Justin Trudeau weighed in from London, Ontario, where he was meeting with his Cabinet.
More news: Jacob Eason would make Huskies Pac-12 favorites