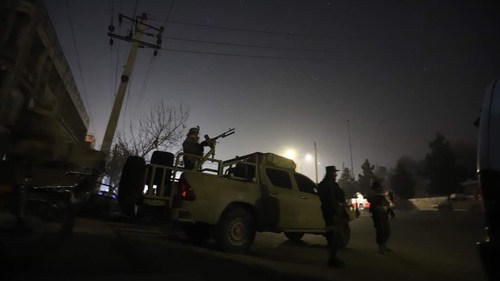 At least one attacker and several civilians were killed as a counter-attack was underway in Kabul's Intercontinental Hotel Saturday night following a terror attack there, a source said.
Four gunmen attacked Kabul's Intercontinental Hotel on Saturday and started shooting at guests, an Afghan official said, in the latest violence to strike the Afghan capital.
Witnesses reported hearing intense gunfire from inside the building.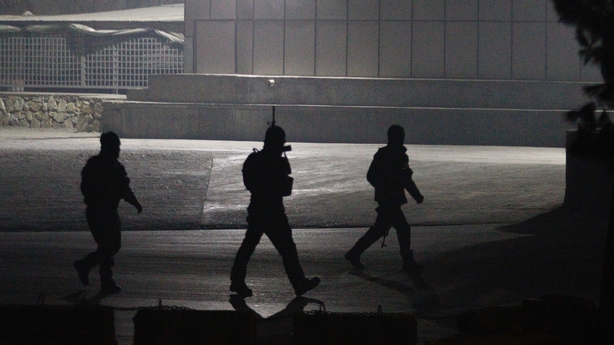 Afghan security officials respond to the attack
Suicide bombers were believed to be among the attackers.
An official at the Afghan spy agency told AFP that the gunmen were "shooting at guests".
Officials, however, would not confirm those reports, saying they were still gathering information.
More news: Shirtless Vladimir Putin plunges into subzero lake
There has been no immediate claim of responsibility.
The last major attack on a high-end hotel in Kabul was in March 2014 when four teenage gunmen raided the Serena, killing nine people including an AFP journalist. We do not know who are the attackers.
The attack comes just two days after the U.S. Department of State issued a warning that "extremist groups may be planning an attack against hotels in Kabul".
More news: Facebook to investigate Russian meddling in Brexit vote
While it shares the same name, the hotel in Kabul is not part of InterContinental Hotels Group (IHG), which issued a statement in 2011 saying that "the hotel Inter-continental in Kabul is not part of IHG and has not been since 1980".
The officials told RFE/RL's Radio Free Afghanistan that the assailants were exchanging fire with Afghan security forces.
The Islamic State group has claimed most of the recent attacks in the Afghan capital, but authorities suspect that the Taliban-affiliated Haqqani Network has been involved in some of the assaults.
More news: Australian Open: Federer rolls, Sharapova and Djokovic get comeback wins