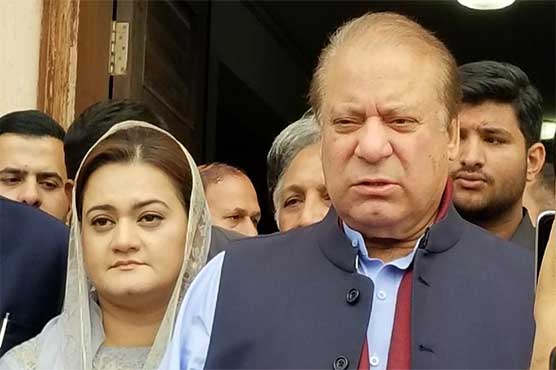 Sharif was also ousted from the presidency of the ruling Pakistan Muslim League-Nawaz (PML-N) party, which elected close ally Shahid Khaqan Abbasi as prime minister after Sharif was disqualified. "Militant organisations are active".
Earlier in the day, a press statement issued after the NSC meeting said: "The participants observed that it was very unfortunate that the opinion arising out of either misconceptions or grievances was being presented in disregard of concrete facts and realities".
He also spoke about how the trial of the accused involved in the attack was being deliberately delayed and how the worldwide community was not willing to believe Pakistan's plaint of being a victim of terror because of the Pak military's support for terrorists who target India.
More news: Author and Richmond native Tom Wolfe dies at 87
Former president Gen (retd) Pervez Musharraf said on Monday that former prime minister Nawaz Sharif's statement on Mumbai attacks was deplorable.
Sharif had admitted publicly on Friday that Pakistani terrorists were involved in the 26/11 attacks and questioned why Ajmal Kasab and nine others were allowed to cross the border to carry out the carnage in Mumbai in 2008.
Against the backdrop of allegations by the opposition that he had gone against the country's interests, Sharif demanded the formation of a national commission to decide who had committed treason. What Sharif has now done is to show the mirror to the Rawalpindi bosses who actually control the levers of power in the country.
More news: United Nations rights chief backs investigation into Israeli killings in Gaza
"I can say with assurance that no one in Parliament has read the newspaper interview of the former premier of which a furore is being created", Geo News quoted Abbasi as saying while speaking in Parliament. "A decision should be made about who is a patriot and who is a traitor..."
Stating that the NSC dismissed those words which were misreported, Abbasi said the meeting did not condemn Sharif but incorrect reporting of his interview.
The top brass of military leadership, including Chief of Army Staff General Qamar Javed Bajwa, Chairman Joint Chiefs of Staff Committee General Zubair Mahmood Hayat and Director General Inter-Services Intelligence Lt. Gen. Naveed Mukhtar attended the meeting, held at the Prime Minister House. "Despite our 50,000 sacrifices [of lives], why is the world not paying heed to our narrative?"
More news: Kristen goes barefoot at Cannes