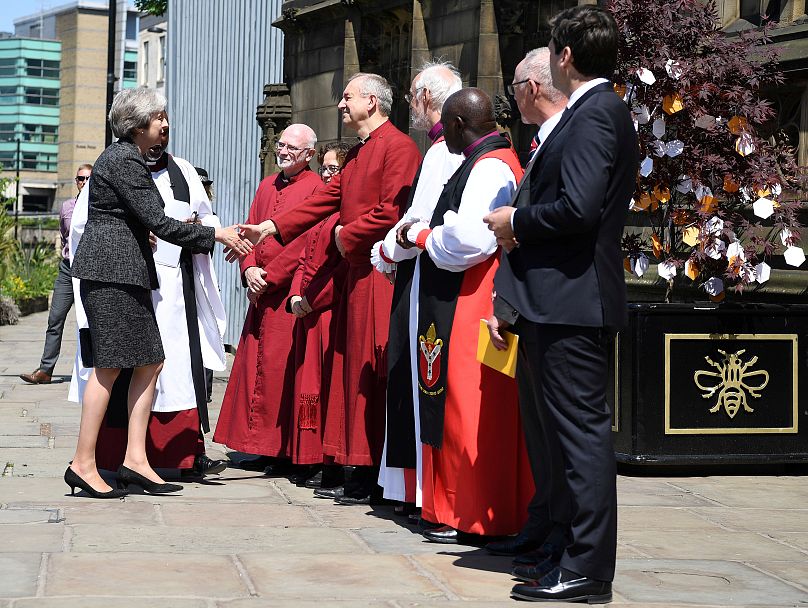 Singer Ariana Grande has paid tributes to the victims of the Manchester attack on the first anniversary of the blast. "I love you with all of me and am sending you all of the light and warmth I have to offer on this challenging day".
An estimated 3,000 singers were thought to be at the open-air Manchester Together - With One Voice event to perform songs by some of the city's most successful bands.
"Today my thoughts and prayers are with those who were lost on that awful night, their loved ones who have so bravely battled to rebuild their lives; those who have courageously fought to overcome physical injury or mental scars; our first responders and emergency services and those volunteers and professionals who are continuing to help this community heal", May wrote.
Prime Minister Theresa May and Prince William joined families of the victims - seven of whom were under 18 - for the cathedral ceremony to remember the May 22 Manchester Arena attack during an Ariana Grande performance.
More news: CARICOM condemns use of force by Israeli army against Palestinians
Shaun Ryder, of the Happy Mondays, said: 'I am thinking of you.
The evening began with video tributes from well-known local figures. To cheers, Manchester United great Ryan Giggs said: 'Manchester is a city of music and is a city of love, and we are sending out love and prayers on this emotional day'.
Tweeting alongside the clip, she wrote: "so wish i were there with u all today. u have no idea. love you so v much".
Take That's Never Forget followed as members of the crowd embraced and held their hands in the air - before The Beatles' All You Need Is Love rounded things off.
More news: Rafael Nadal vs Fabio Fognini: Italian Open quarterfinal preview and prediction
As the world watched, Manchester came together in a show of solidarity and hope after tragedy.
Earlier today, Great Britain observed a nationwide moment of silence in honor of the victims of the bombing.
Flowers left by people as they pay their respects in St Annes Square on the 1st anniversary.
Afterwards, Prince William met privately with some of the bereaved families and left a handwritten message on a Tree of Hope.
More news: The new Google News app is now widely available
Around an hour and a half later, at 10.31pm, bells on Manchester Town Hall, St Ann's Church, and St Mary's RC Church rang to mark the time the bomb went off one year ago.