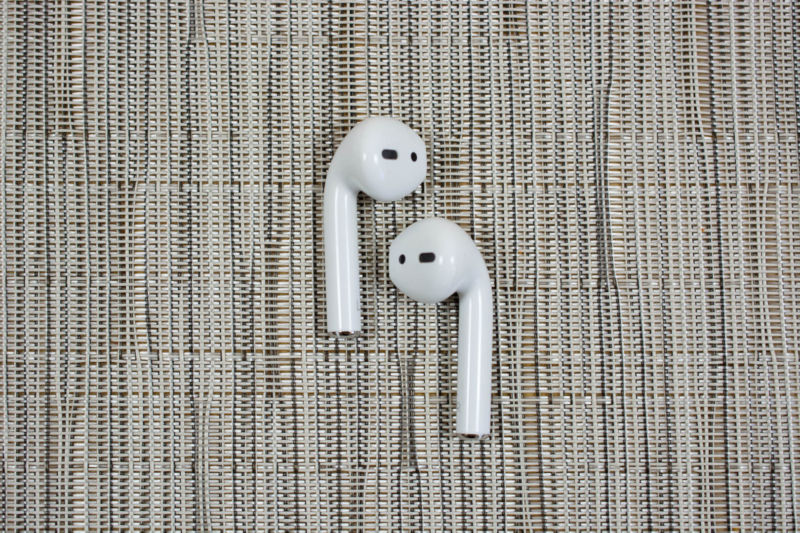 The Cupertino-based tech firm's upcoming Airpods is said to come with noise cancelling tech and water-resistant build. Additionally, Apple will also launch a wireless charging case for the AirPods that will allow them to be charged by the AirPower charging mat.
The firm is planning to release a pair of studio-grade, over-the-ear headphones next year that will feature Apple branding. Bloomberg reported that Apple is "internally" discussing including a heart-rate monitor, a move that would add AirPods to its expanding health-related hardware lineup.
Interestingly, Apple owns the Beats audio brand, which also produces various personal audio products including headphones, earphones and wireless speakers.
More news: Spider-Man Silk Movie Spinoff in the Works By Sony
For more details on the latest Apple rumors, head to the original report by Bloomberg here.
Finally, the thus-far-underwhelming sales of the HomePod hasn't deterred Apple's plans to ship out a new version by next year.
While we don't know much about the second-gen HomePod, the sources note that Apple could be looking to expand its partnership with Foxconn, which mainly helps manufacture the iPhone, and simultaneously lessen its reliance on Inventec, which helped supply AirPods and HomePod. These are supposed to cost more than the current models that cost $159 and could be coming in 2019.
More news: Kane fires England to record 6-1 win against Panama
The over-ear headphones will reportedly have higher sound quality than Apple's Beats line. Two years later, Apple bought headphone maker and streaming-music company Beats for $3 billion, its largest acquisition. Beats now sells a pair of noise-cancelling headphones at a list price of $350, so it seems safe to expect any Apple-branded pair to be fairly expensive. The report has a new HomePod, updated high-end AirPods, and all-new over-ear headphones shipping at some point in 2019.
Apple did not immediately reply to a request for comment.
More news: How Theresa May saw off another Brexit rebellion