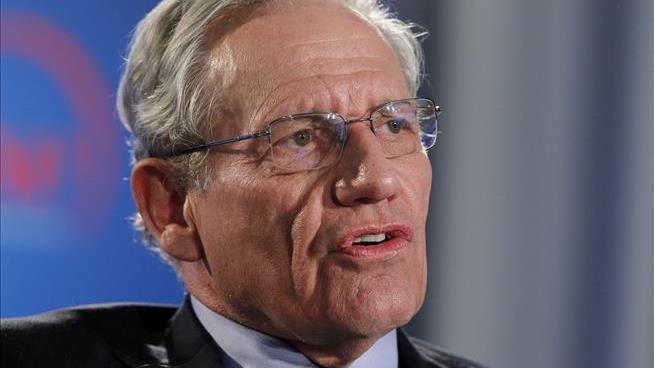 FILE - White House Chief of Staff John Kelly attends an Oval Office meeting between U.S. President Donald Trump and Italian Prime Minister Giuseppe Conte at the White House in Washington, July 30, 2018.
Mattis told associates after a separate incident that Trump acted like "a fifth- or sixth-grader", according to the book.
One of the more explosive quotes in the Post's account of Woodward's book comes from White House chief of staff John Kelly, who is described as frequently losing his temper over Trump's "unhinged" behavior. Indeed, Trump, lavished him with praise, saying that "I think you've always been fair", and that even though he was expecting it to be a "negative book", he genially quipped that he was "50 percent used to that".
Woodward claims that Trump once asked Mattis why the US backs South Korea militarily and financially, prompting the defense secretary to tell close associates afterward that Trump had the understanding of a fifth or sixth grader. "Secretaries of defense don't always get to choose the president they work for", Mattis allegedly said in another instance.
Former top economic adviser Gary Cohn so feared that the programme would be at risk if Trump signed a letter formally withdrawing the United States from a South Korean trade agreement that he stole the letter from the Oval Office desk, said CNN, which also obtained a copy of Woodward's book.
Dowd issued a statement Tuesday claiming he had been misquoted by Woodward and challenging Woodward's account of a January 2018 mock interview of the president by his legal team meant to determine whether Trump could be trusted to testify before special counsel Robert Mueller.
More news: Bob Woodward's book describes a dysfunctional Trump White House
At the meeting, Trump questioned US government spending in the region, as well as the significance of having a big USA military presence on the Korean Peninsula, Woodward wrote. "We're doing this in order to prevent World War III", Mattis supposedly said.
Mr Kelly issued a statement saying: "The idea I ever called the president an idiot is not true". It describes how Trump's closest aides have taken extraordinary measures in the White House to try to stop what they saw as his most unsafe impulses, going so far as to swipe and hide papers from his desk so he wouldn't sign them.
The book also details Trump's preoccupation with the Mueller investigation into Russia's interference in the 2016 USA presidential election and whether Trump's campaign colluded with that effort. According to the Post, it portrays a Trump White House that's filled with second-guessing by members of Trump's staff, who repeatedly bad-mouth him behind closed doors.
In a statement to The Washington Post, Woodward said: "I stand by my reporting".
"Let's go in. Let's kill the fucking lot of them", Trump said, according to Woodward. Woodward reported Trump called Sessions "mentally retarded" and a "dumb Southerner".
In one meeting, Kelly reportedly said Trump was "an idiot", and it was "pointless to try to convince him of anything". He also repeated a previous comment criticising the "pathetic" attempt to "smear" those close to the president. And he was harsh and blunt with Commerce Secretary Wilbur Ross, telling him "I don't trust you".
More news: New Pakistan PM to Skip UN General Assembly to Focus on Economy
White House press secretary Sarah Sanders called it "nothing more than fabricated stories, many by former disgruntled employees, told to make the President look bad".
President Donald Trump likewise pushed back on Woodward's "bad book".
Months later, Woodward recounted that Trump told Dowd, "I'll be a real good witness".
"The contemptuous words about the President attributed to me in Woodward's book were never uttered by me or in my presence".
Trump told Mattis in a telephone call to kill Syrian leader Bashar al-Assad, in retaliation for using chemical weapons.
More news: Pentagon cuts off financial aid to Pakistan